Committee Chairman:
Rob Gazzola
Gazz Consulting LLC
703.887.3703
Email: [email protected]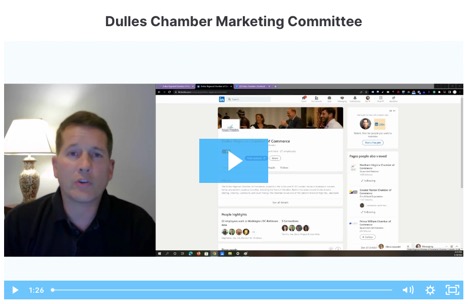 Mission:
The marketing committee's mission is to help market, promote and raise awareness about the value proposition, diverse membership and events that the Dulles Regional Chamber offers. 
Each marketing committee member brings unique professional marketing experience and a wealth of knowledge to share. Their role is to act both as a sounding board for existing or proposed marketing strategies and tools, as well as develop and hone new innovative ideas to help position the Dulles Chamber as a leading chamber of commerce in Northern Virginia and the wider DMV.
For Chamber members, the committee works to communicate and educate our diverse membership about the tools, benefits and services that members get as part of their chamber membership. 
In addition, our committee's mission is also to raise awareness for the Chamber to the wider Northern Virginia and DMV communities. We look to develop ideas, promote and increase registrations & attendance for the large number of community events and resourceful business presentations that the Chamber puts on.  
Requirements for Committee Members:
Lend your marketing expertise, engaging in conversations to help improve the Dulles Chamber's marketing efforts

Participate in brainstorming sessions to develop innovative ways to market the

organization, events, and initiatives.

Identify possible new marketing opportunities 

Share best practices and lessons learned as is relevant and appropriate

Provide feedback on marketing strategies and tools, including communications plans,

materials, media strategy, and social media
Meeting Schedule:
3rd Friday of the Month
11:00 a.m. to 12:00 p.m.
Meeting Location:
Zoom
Contact Information:
If you would like more information about the Marketing Committee, please contact Rob Gazzola.